Moiré 3
Moiré 3- May 22, 2019
This proposal inspired by the theme of the Wave in nature, which unifies the grouping of three M2M pieces that will be on display in Riverside Park at 145th Street from May 2019 through May 2020.
The wave is a very open-ended, potent theme - it denotes continuity and change, transparency and opacity—water in ceaseless movement. At times aggressive, others calming, it is above all - energy. This piece is inspired by the vibrant physical qualities of the wave, which were captured by setting up dynamic relationships between the various components of the piece and the viewer.
Moiré 3
Riverside Park @ 145th Street
The grouping of 4 mesh elements are composed so that tensions are developed between them - they seem to push and pull each other or flow past each other; or create an almost a turbulent effect. The openness of the mesh material allows for a number of different readings; from some vantage points the surface becomes dominant and it appears to be a mass, by reading its depth, it is as a series of interrelated volumes, and when seen from a distance, it transforms again as the multiple layers of transparent black mesh collapse and it appears flat, in silhouette, melding with the landscape. When looking through multiple layers of the piece, the overlapping grids produce interference patterns, which create larger-scale moiré effect that seem to shimmer and shift as the spectator moves in relation to the piece helping to bring it to life.
Moiré 3
The maquettes for developing the organic, mollusk, shell-like forms were created by bending sheets of woven steel mesh into stable forms. It was a strong desire to retain the feeling of surface tension in the original models when fabricating the full-size piece. The sculpture is self-supporting and has no internal supports; the double curvature of the bent steel rods increases its stability so it has structural properties similar to that of shell structures. The forms were fabricated by erecting a 1' x 1' grid shell and then in filling it with a 3/8" steel rods roughly 2" on center; the interior form is composed of 1/4" rods.
Moiré 3
Moiré 3
Riverside Park and 145th Street
Moiré 3
Riverside Park opening, May 22, 2019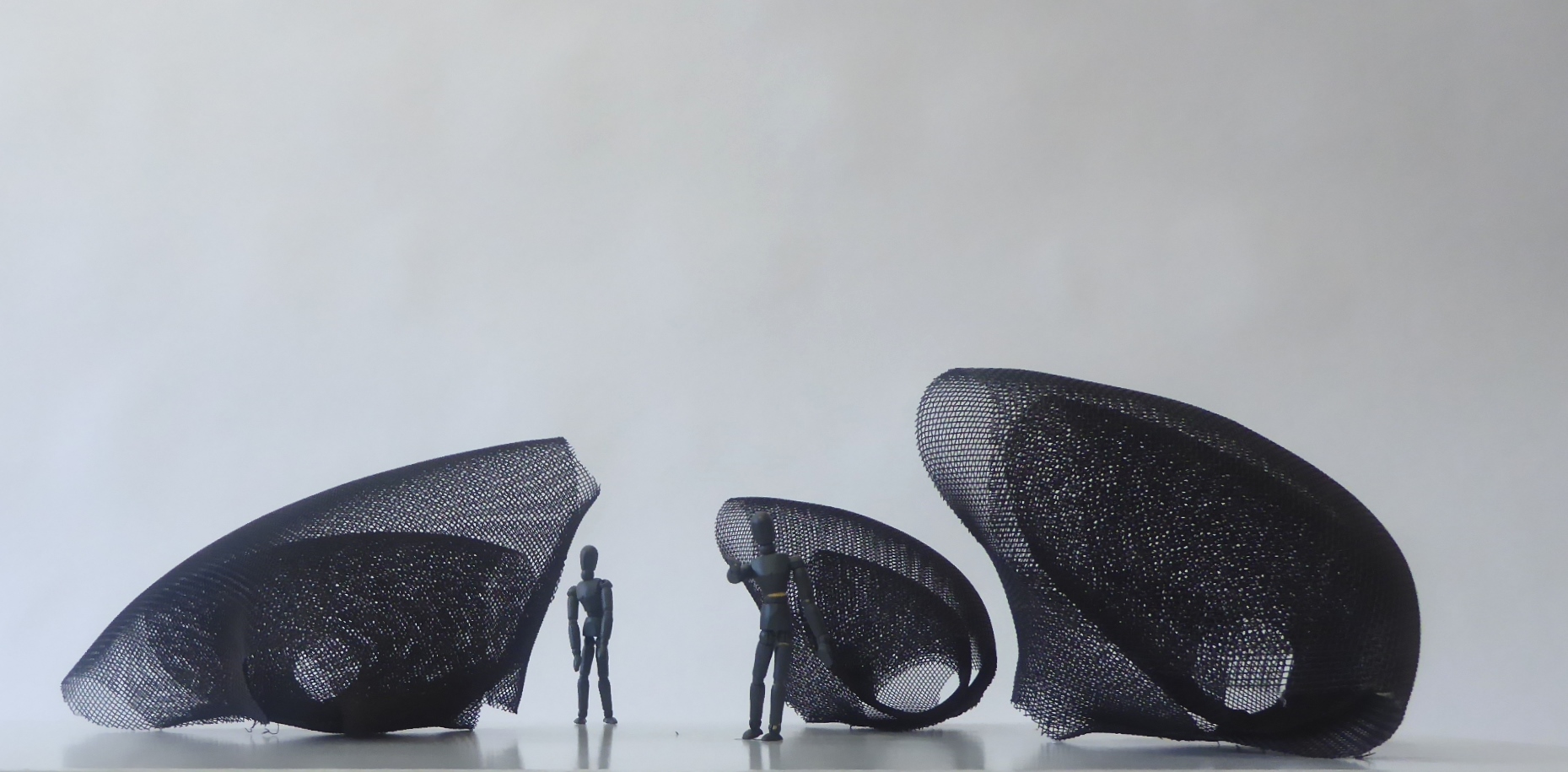 Moire 3 maquette
Bird
2012
Blackened Steel
4"x4"x8"
Back
2013
Blackened Steel
10"x12"x16"
Back
Crown
2015
Blackened Steel Cut Nails / Wood
10"x10"x20"
Crown 1
Bull
Painted Steel
10" x 6" x 8"
Compass
Brushed Aluminum
Kinetic- 3' daimeter
Horizon
Brushed Steel
34" x 5" x 6"
Push
Welded cut nails and wood
10" x 3" x 24"
Nail study
Welded cut nails.
7" x 5" x 5"
Together
Wave moire 1
Wave maquette 1
Moire 3 fabrication progress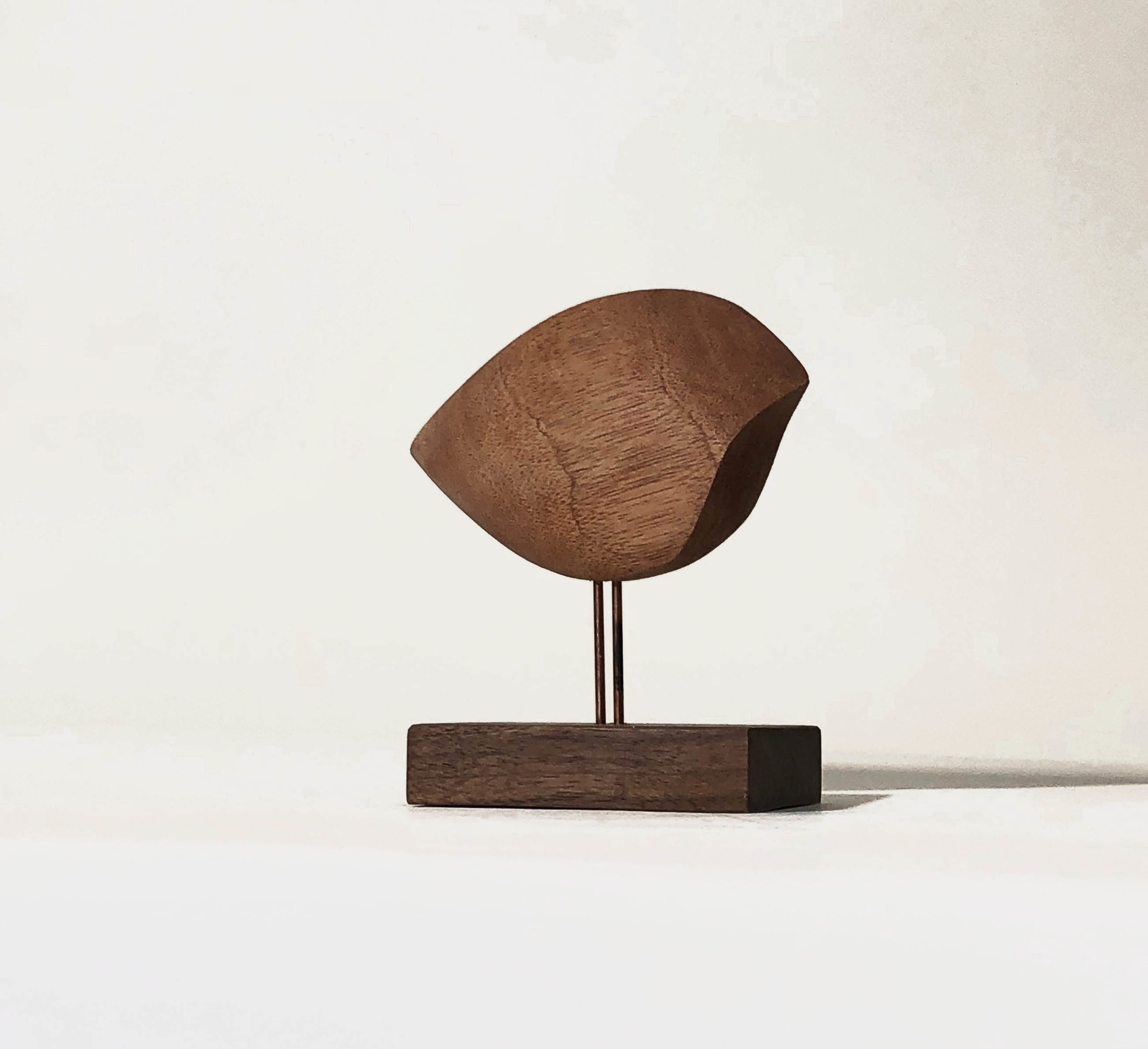 Frankie's bird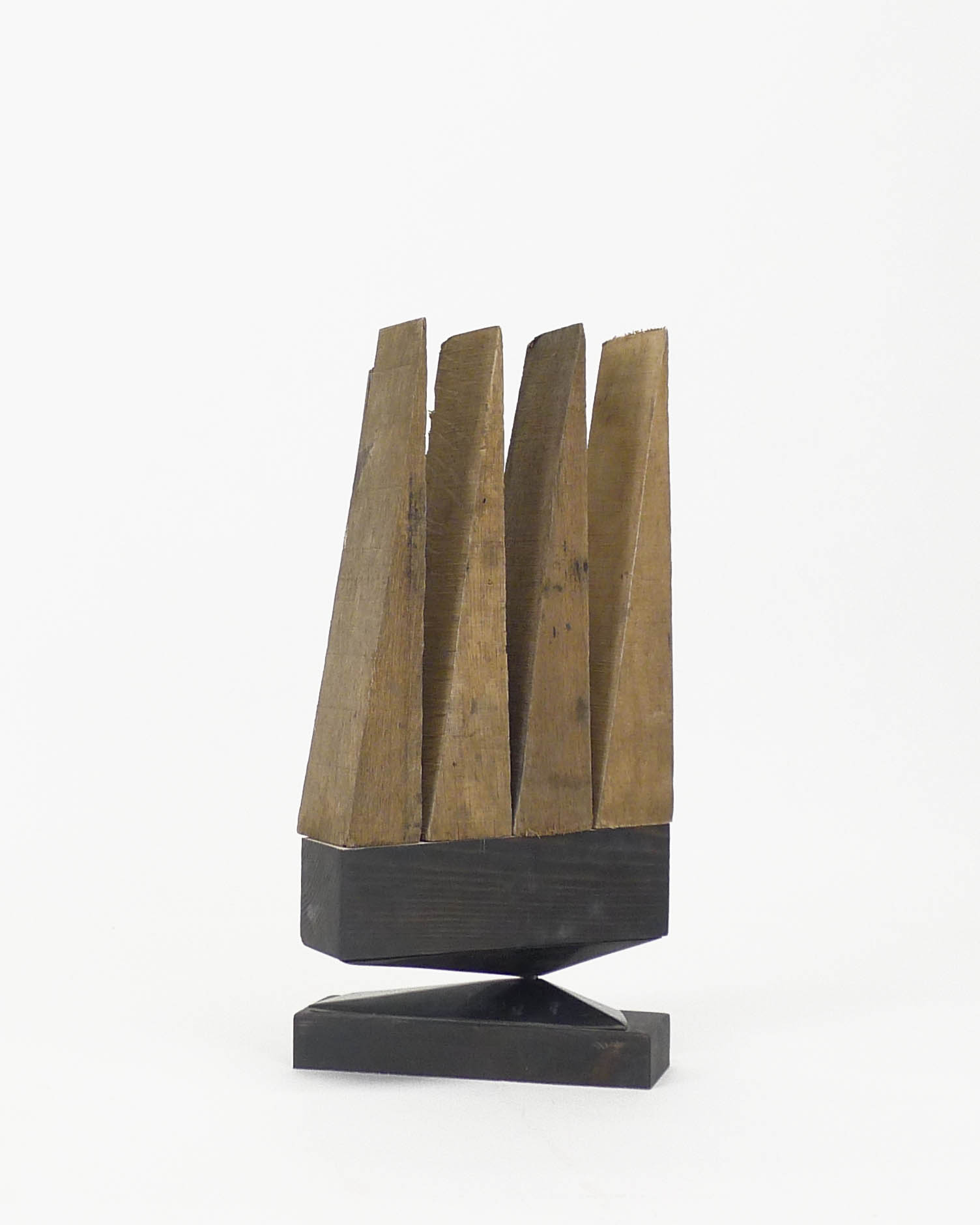 Crown 2
Steel and wood
10" x 5" x 20"